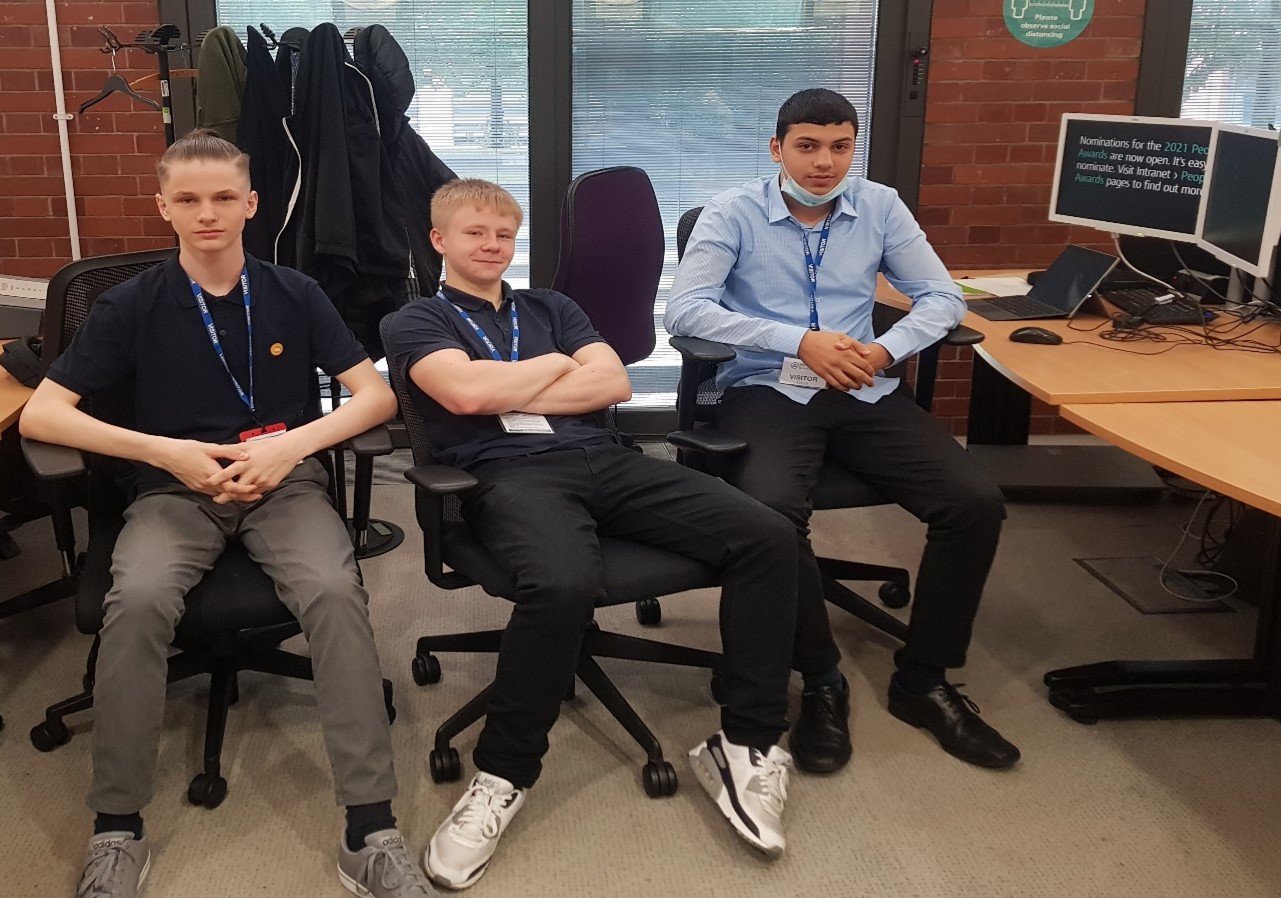 Ethos and Aims of Careers at Unity Academy
With support from our providers, we aim to raise aspirations, challenge stereotypes and encourage students to consider a wide range of careers by encouraging our students to:
Think for themselves.

Develop the necessary skills to make a successful transition from school and contribute with confidence to an increasingly competitive and technological world.

Discover a passion for lifelong learning.

Develop a broad understanding of the world of work and thriving on the many enriching opportunities available in a happy and caring environment
The Academy provides external support through the 'Future For You'. They provide careers coaches who work with our pupils on a one-to-one basis to help plan and prepare for their future. For more information, please click here
Academy Careers Team
Luke Sisson – Trust AP Lead/Careers Lead – Luke.Sisson@unity.raleightrust.org
Mark Clifford – PD Lead/Careers Lead – M.Clifford@denewood.raleightrust.org
They can be contacted at the Academy office on 0115 9151271
We regularly review and update our careers offer to pupils, staff and parents – please check out the information below to find out more. We will be adding new content throughout the academic year so please save the page and check back!
Careers Model
Unity Academy's model presents a unique opportunity and requires a creative way of working to deliver careers preparation that meets the Baker Clause. Our careers offer to pupils is delivered via the model below:-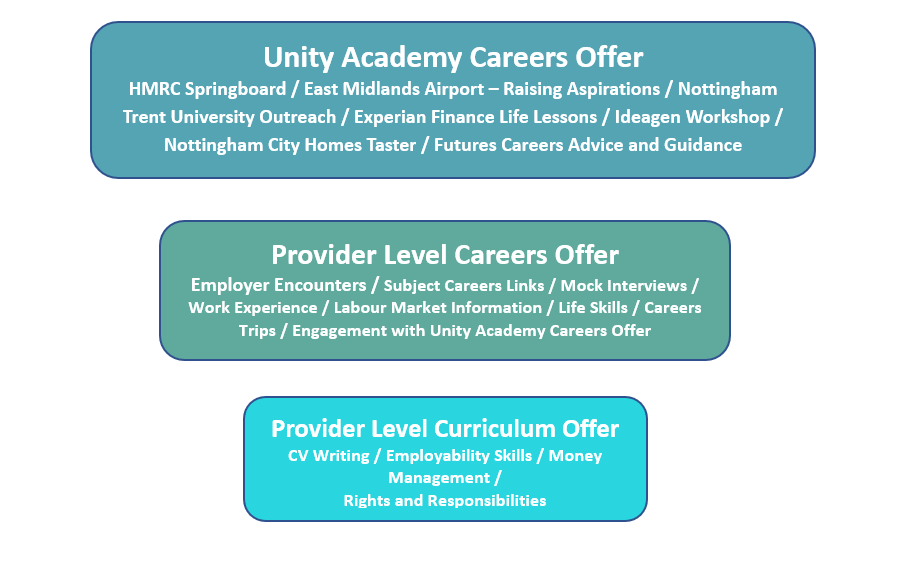 The Academy careers offer is adapted throughout the academic year to take advantage of the new opportunities that become accessible to pupils via the Nottinghamshire South Careers Hub. The Academy meets half-termly with Futures to ensure our pupils are being supported with careers advice and guidance, and to plan additional support for those pupils most at risk of NEET. The Academy promotes careers preparation at the AP network meeting and has invited guest speakers from the sector into this network to promote their careers offer. The Academy also collects and quality assures each education provider careers offer to pupils, and will work with an education provider to strengthen their careers offer it identified.
'Congratulations to Year 11 pupils from Unity Academy, Nottingham Tutorial College and Take 1 studios who completed the HMRC Springboard programme 2023. Many more of our Year 11 pupils engaged in the first phase of the programme but we wanted to give a special mention to those who completed it.
Pupils learned about HMRC as a business as well as having the chance to develop their employability skills to enhance their future career prospects. The Academy would like to thank the team at HMRC for providing this incredible opportunity to our pupils and we are already looking forward to the project in 2024'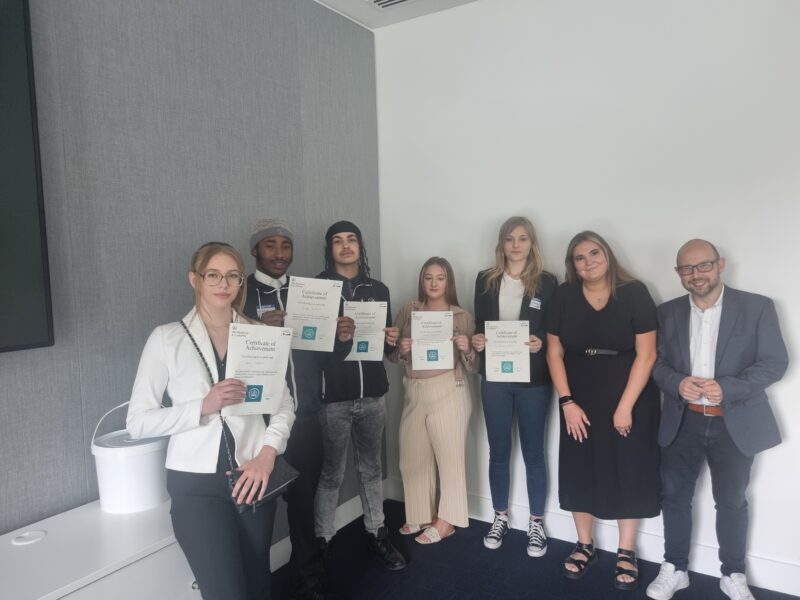 Please find details of VIY's exciting new project which is taking place at the Hyson Green Youth Club.